'All Elephants' (Teachers)
The Ukulele has 4 strings they are called A E C and G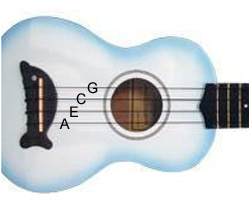 To help us remember the names of the strings we can say this rhyme;
A

ll

Elephants

Can

Grumble!

We can turn this into a simple piece.

"All Elephants Can Grumble!"

A A A A E E E E C C C C G G G G
The second time through say the string name instead of
the rhyme word.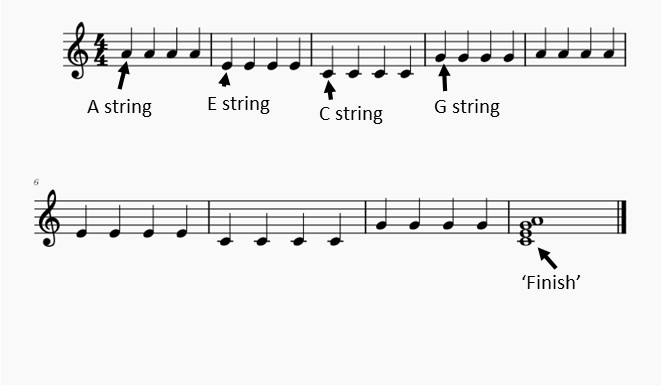 ---
Teachers!
If you're accompanying your class learning these beginner pieces and would like an extra challenge...!

These are the chords that are played while the picking of the individual strings are performed.

Try playing them at the same time as your class plays the part above. Play them once every 4 beats

Watch out for the 'G' chord - it's a little tough!

Take careful note of the fingering numbers to use, they will help!