'Joshua Fought de Battle of Jericho'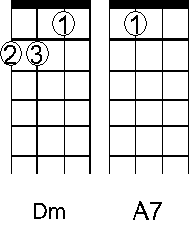 Chorus

Dm

Joshua fought de Battle of-a Jericho

A7 Dm

Jericho, Jericho

Dm

Joshua fought de Battle of-a Jericho

A7 Dm

And the walls come-a tum-ber-ling down
Verse 1

Dm

You may talk about your men of Gideon

A7

You may brag about your men of Saul

Dm

But there's none like good old Joshua

A7 Dm

At the Battle of Jericho (Hear me calling now)

Chorus

Verse 2

Dm

Up to the walls of Jericho

A7

He marched with spear in hand

Dm

Go blow those trumpets, Joshua cried

A7 Dm

'Cause the battle is in my hands

Chorus

Verse 3

Dm

Then the lamb ram horns began to blow

A7

And the trumpets began to sound

Dm

Joshua commanded all the people to shout

A7 Dm

And the walls came tum-berling down (Hear me calling now)

Chorus
---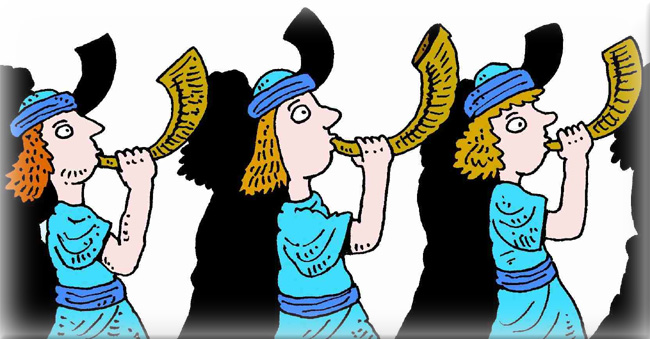 The Story of Joshua...
God gave the Israelites a new leader. HIs name was Joshua.
Joshua marched his army to the great city of Jericho.
He wanted to capture this city - but it had high stone walls and heavy wooden gates.
"March around the walls of Jericho for six days, in silence," God told Joshua.
"On the seventh day march around the city seven times. Then blow your trumpets and shout as loud as you can!"
The Israelites did just as God told them - and the seventh time on the seventh day, the city walls collapsed.
God gave Joshua the great city of Jericho.