'German Dance'
It seems like every instrument IN THE WORLD has an arrangement of this for beginners..........so why shouldn't we?!

It is arranged so that you only use the second finger/ fret on the E (2nd) and C (3rd) strings; together with open strings elsewhere. It looks tricky but it's not soooooooo bad - honest!

I've included the chords for an accompaniment.

If you would like to use alternative, 'violin/string style' fingering to play this piece then please Click here...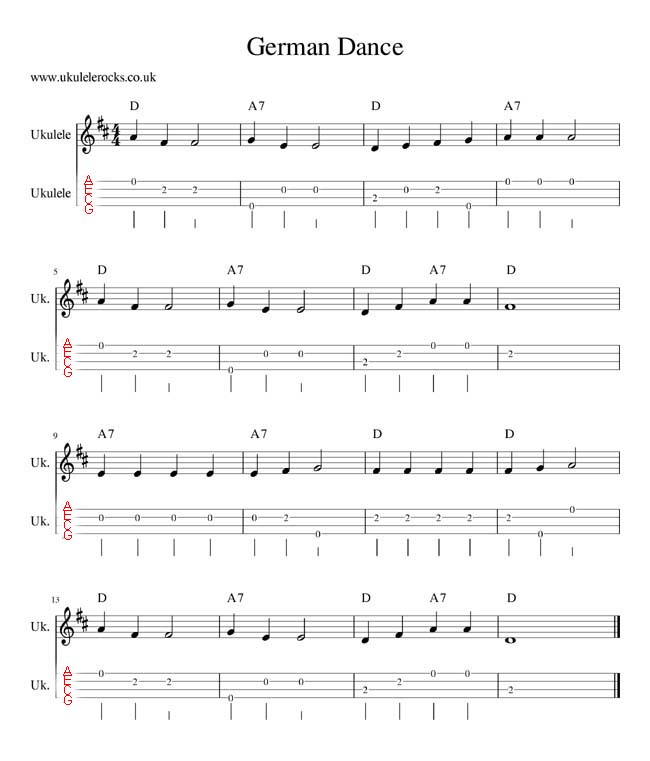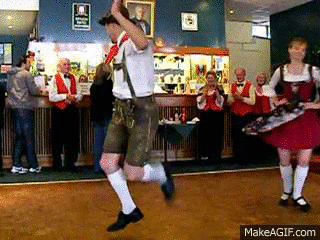 ---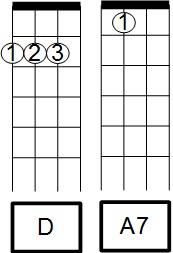 ---
A E2 E2 |G E E |C2 E E2 G|A A A |
A E2 E2 |G E E |C2 E2 A A|E2 |
E E E E|E E2 G |E2 E2 E2 E2|E2 G A |
A E2 E2 |G E E |C2 E2 A A|C2 ||