'Tab Time 1'

* Remember...
o '0' means an '0pen' string
o Numbers mean the number of frets to count and then place your finger behind that number...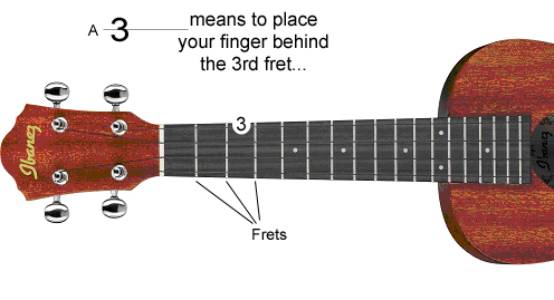 So let's try some Open String tunes to begin with...


---
Now...for a little extra practise! Can you recognise any of these Examples?
Ex.1 Ex.2
A -0-0-----|----------||---------|----------||-
E -----0-0-|-----0----||-0-0-0---|-0-0------||-
C ---------|----------||-------0-|----------||-
G ---------|-0-0------||---------|-----0----||-
Ex.3 Ex.4
A ---------|-0-0------||---0----0-|-----0----||-
E ---------|----------||----------|-0-0------||-
C -0-0-----|----------||----------|----------||-
G -----0-0-|-----0----||-0---0----|----------||-