[

There is a YouTube Tutorial for this piece]
'Tropical Wave'
This piece was titled by Emily from Oakham Primary School. Have a play and listen to the backing track and see whether it creates the same pictures in your head as it did for Emily?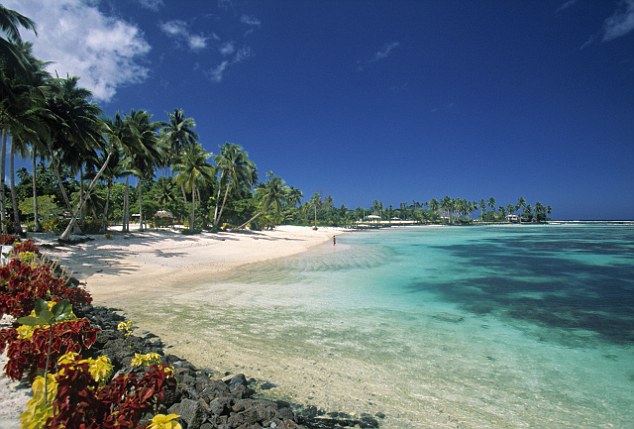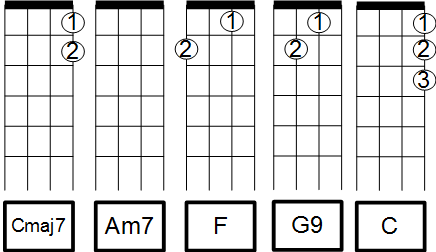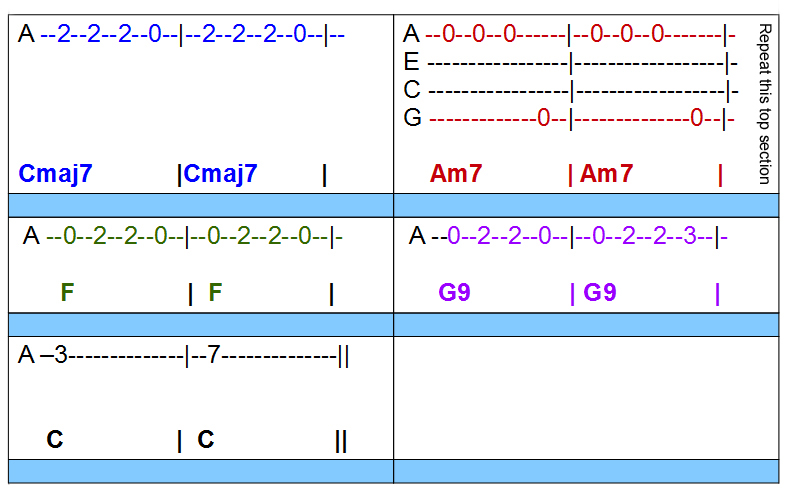 And if you'd prefer a full score, here it is...!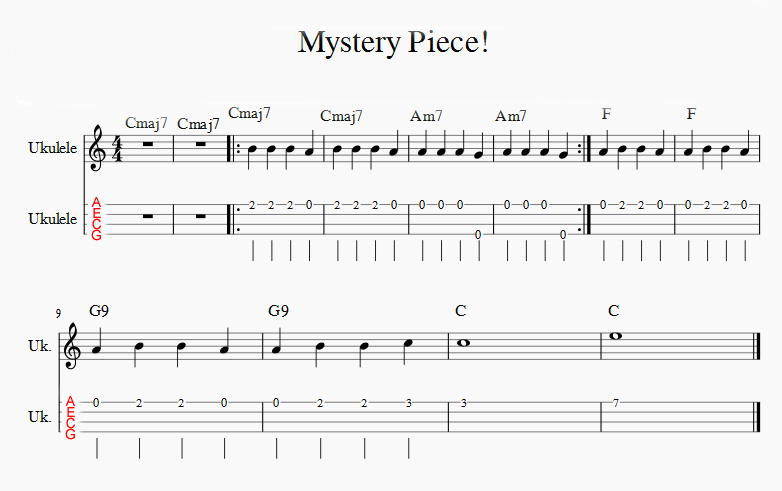 It is possible to play this piece complete, on your own.
Try combining the chords and the tab together.