Blues Music for the Ukulele
Blues music can be a very sad, sorrowful style of music...or it can be full of hope and optimism.

It came from the slave workers in the Deep South of America around 1880 singing about their lives and struggles.

Mostly blues music has a set pattern of 12 bars, with a set pattern of chords.
---
Robert Johnson was amongst the first famous Blues guitarists.

His life and death were full of colourful legends about his talents as a Blues guitarist.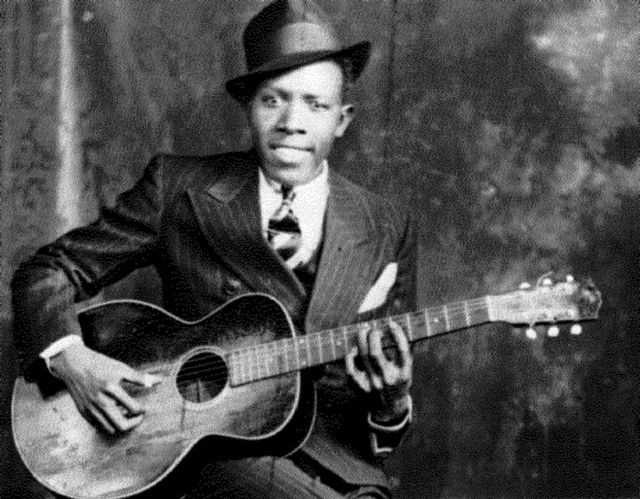 To listen to an excerpt from 'Cross Road Blues' please press 'Play.'
Can you tell what Robert Johnson is singing?
What are the lyrics? Click here for the answer
!
---
Rainer, from Germany plays an amazing ukulele called a Resonator ukulele
Watch him play this difficult version of the Blues he calls 'Mississippi Blues.'
(Watch out for the fish Rainer!)