Rock Music for the Ukulele!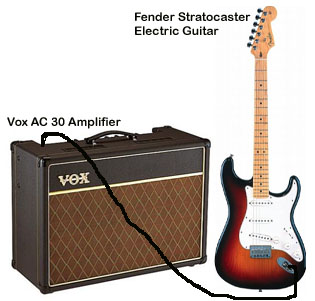 Al plays a Risa Stick Tenor size electric ukulele

He makes his playing carry on with out him by using a loop pedal.
---
The Rock piece we're going to learn is called 'Smoke on the Water' by Deep Purple.

It contains probably the most famous, and well known, guitar riff in Rock!

Have a listen to my friend Tony play it on his ukulele first...
---
It sounds a little different when Deep Purple perform it!

Here's a film of the band performing 'Smoke on the Water' in 1973...
---